Suit filed in fatal NJ explosion case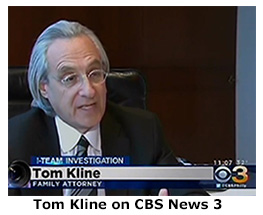 Tom Kline and Dominic Guerrini filed a civil suit against PSE&G and a contractor on behalf of a New Jersey woman who was killed in a gas explosion that destroyed or damaged 55 condo units in Ewing Township. The suit was filed in Philadelphia Common Pleas Court for the family of Linda Cerritelli, 62, whose home was reduced to rubble in the March 4 explosion which occurred after utility workers digging outside struck a gas line. The lawsuit, which seeks punitive damages, was filed after an exhaustive investigation ordered by Kline. The independent probe uncovered several startling facts, including that workers onsite knew a gas line had been compromised and that they could smell the escaping gas, yet they failed to call 911, shut off the gas or try to evacuate residents while they searched for several hours for the source of the leak.
---
Verdict prompts change at
Parx racetrack
Neither a tragic death of a jockey in 2010 after he was thrown from a horse that was frightened by a chicken nor the filing of a lawsuit had convinced Parx Casino & Racetrak to ban non-equine animals from its premises. But a $7.8 million jury verdict won by Mike Trunk for the family of Mario Calderon did. A week after the verdict in April, this sign was spotted at the track: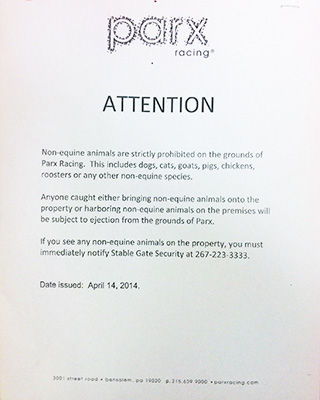 ---
Becker makes appeal case in
class-cert case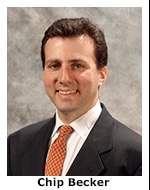 Chip Becker authored a friend of the court brief on behalf of Community Legal Services and the Public Interest Law Center in Reyes v. Netdeposit, Inc. involving the scope of class-action litigation in a major telemarketing fraud case. The case is currently pending in the U.S. Court of Appeals for the Third Circuit. The appeal stems from the denial of class certification and claims the trial court used an improper legal standard for factual determinations and failed to consider key expert evidence supporting class certification. "If the district court's approach is ratified on appeal," said Becker, "it would be very hard to certify a class to remedy consumer fraud and to use class actions to pursue social impact litigation in areas like disability and education law."
---
UPCOMING EVENTS
Shanin Specter will speak at the Delaware Trial Lawyers Association's 2014 Annual Convention to be held June 6-7 at the Atlantic Sands Hotel in Rehobeth Beach. Specter is scheduled to appear at 10:45 a.m. on June 6 on the topic: "How to handle a case with important public safety issues." For more information call the DTLA at 302-421-2801
---
Attorney pushes for city fire escape safety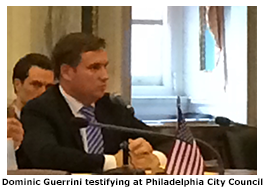 Dominic Guerrini testified before a Philadelphia City Council committee on the importance of requiring landlords to conduct regular inspections of fire escapes. The April testimony followed the firm's filing of a civil suit against the owner and landlord of a Rittenhouse apartment building where three people fell 40 feet when a fire escape landing collapsed. One young man was killed and two women suffered serious injuries. Guerrini told the committee that such tragedies can be avoided at a relatively small cost. He urged City Council to adopt the latest edition of the International Fire Code which mandates inspections of fire escapes and balconies every five years by independent qualified professionals. (Read news story)
---
Important ruling achieved in case
against City, DHS
Kline & Specter lawyers won an important ruling from a federal judge who decided that adoptive parents can proceed with their lawsuit against the City of Philadelphia and a caseworker for the Department of Human Services who favored placing the child, William Saunders, Jr., with his biological father and his fiancée. A few months later, seven-year-old Saunders was severely beaten by the fiancée, suffering cerebral edema and other serious injuries. Today, he continues to suffer reduced cognitive functions and neuropsychological problems. Tom Kline, in an interview with The Legal Intelligencer, praised the ruling by U.S. District Chief Judge Petrese B. Tucker as "gratifying." David Williams briefed the opposition to the defendant's summary judgment motion. The ruling clears the way for a trial.
---
CLS opens new Philly HQ
Community Legal Services opened their new Philadelphia headquarters at 1401 W. Erie Ave. with a dedication attended by former Gov. Ed Rendell and Merck CEO Ken Frazier, who spoke about the importance of access to the courts by the poor. Tom Kline and Shanin Specter also attended. Kline & Specter made a substantial contribution to the construction of the new headquarters. CLS was established by the Philadelphia Bar Association to provide free legal services to low-income Philadelphians and has served more than one million clients since its founding in 1966.
---
Kline & Specter attorneys run
Broad Street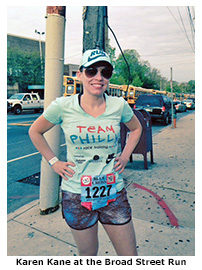 Braden Lepisto helped raise $12,000 for the American Cancer Society by running for the 13-member "Rebels with a Cause" team sponsored by Kline & Specter in the May 4 Blue Cross Broad Street Run. Lepisto finished with a time of 1:09:18 and in 964th place out of more than 40,000 runners. Among other Kline & Specter race participants were Cori Maldonado (1:16:05), Dominic Guerrini (1:16:16), Michelle Tiger (1:23), David Inscho (1:29:08), Karen Kane (1:42) and Kyleen Mulligan (1:56:45)
---
Get Our Eletter
If you know someone who would want to receive our Eletter, simply forward this email and they can click here to complete the E-letter form.
Join Us on Social Media
Follow us on Facebook, Twitter, Google+ or go to www.klinespecter.com and "like" us, tweet our pages or "share" on Google+
Like us – Review us with 5 Stars …
---