Kline & Specter Among Best U.S. Law Firms
Kline & Specter, P.C. was named among the BEST LAW FIRMS in the United States for 2010 in several categories by U.S. News Media Group and Best Lawyers. The results of the survey of 8,782 law firms was announced in September and in print in the October 2010 issue of U.S. News & World Report. While a number of Kline & Specter attorneys had received individual honors in the past -- including Best Lawyers' cover articles featuring Tom Kline and Shanin Specter in its Philadelphia Inquirer editions in consecutive years in 2009 and 2010 -- the new "best of" designations were the first by the ratings organization for law firms. Kline & Specter was named in the "Tier 1" group – the top classification – for Mass Tort Litigation and Product Liability among all plaintiff law firms nationwide. Additionally, the firm was listed among the best for personal injury and medical malpractice litigation in the Philadelphia metropolitan area. Among Kline & Specter's more noted product liability cases was a $153 million verdict in White v. Ford. Kline & Specter's Mass Tort department was a leader in the $4.85 billion Vioxx settlement.
Three Attorneys Added, Dr./Lawyer Team Boosted to Seven
Kline & Specter added three new lawyers to the firm, including one who is a decorated military veteran and West Point graduate and two highly experienced doctors who will bring added expertise to medical malpractice litigation, particularly cases involving birth injuries.

- David C. Williams, who left the military with the rank of captain, served in Iraq, Bosnia and Germany and was the recipient of the Army Commendation for Meritorious Service for his duty during Operation Iraqi Freedom II. He was president of his class at the University of Pennsylvania School of Law.

- Mark S. Polin, M.D., J.D., ran his own obstetrics and gynecology practice in Kingston, Pa., (near Scranton) for nearly 20 years, helping to deliver some 2,000 babies and performing advanced laparoscopy and various surgical procedures. Dr. Polin later turned to the study of law, graduating near the top of his class at the Pennsylvania State University Dickinson School of Law.

- Barry G. Magen, M.D., J.D., worked at Thomas Jefferson University Hospital and the former Mt. Sinai Hospital in South Philadelphia and joined Kline & Specter after six years with law firms that worked in medical malpractice defense. Dr. Magen has been selected for inclusion in Pennsylvania Super Lawyers — Rising Stars, a publication that selects attorneys who are among the top 2.5 percent of lawyers 40 or younger.

The additions of Drs. Polin and Magen brings to a total of seven the number of doctor/ attorneys at Kline & Specter.
Kline & Specter in the Media

Kline & Specter attorneys made several TV appearances in recent months. Among them, Tom Kline discussed civil lawsuits over school bullying with Fox-TV (see the clip) and also addressed the massive Fisher Price recall (watch clip). Kline also spoke on medical malpractice developments at the annual Conference of State Trial Judges. Shanin Specter was interviewed for one hour on September 19 on WNRB Radio in Philadelphia on the topic of how to select an attorney in a medical malpractice case.
Firm Takes Lead on Denture Cream Cases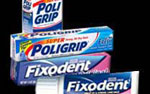 Kline & Specter is spearheading litigation involving Poligrip, Fixodent and store-brand denture creams which have been associated with zinc poisoning that can lead to crippling neurological impairment. Several denture creams containing zinc were removed from the market earlier this year but others remain on store shelves. The products are potentially dangerous because they can cause a buildup of zinc in the body, which in turn can prevent the necessary absorption of copper and produce neurological symptoms. Kline & Specter, which is well suited to handle such cases because of a staff that includes 30 attorneys – including seven who are also doctors -- is currently handling many cases from across the nation and is serving as liaison counsel in the multiparty litigation pending in Philadelphia, headquarters for Poligrip manufacturer GlaxoSmithKline. Click here to watch Tom Kline interviewed on TV about the denture cream cases.
Tom Kline named to Drexel Law Board

Tom Kline was appointed vice chairperson of the Board of Advisors at Earle Mack School of Law at Drexel University.
Firm Takes Reins on Civil Rights Case
Kline & Specter has taken the role of lead counsel in a highly publicized Scranton civil rights case involving a prison inmate who was viciously beaten at the Lackawanna County Prison. The lawsuit alleges that guards at the prison ignored -- and even encouraged -- a series of assaults on 29-year-old Nicholas Pinto, who remained in a coma after an Aug. 8 beating at the hands of a fellow inmate who punched Pinto to the ground and then stomped on his head 15 times. On one occasion, according to an Associated Press article, dangerous inmates were released into a common area with Pinto and told over a loudspeaker to "go get 'em, boys." It said officials ignored warnings from the prison chaplain that Pinto was in grave danger. The AP noted critics of the prison have cited a pattern of guards targeting inmates they dislike. The case is being handled for the firm by Shanin Specter and Dominic Guerrini. Read the news article here.
Becker, Trunk Win Key Appellate Ruling
Kline & Specter attorneys established important legal precedent protecting tort settlements from over-aggressive efforts by the Commonwealth of Pennsylvania to recoup past medical expenses. After considering arguments by attorneys Charles L. Becker and Michael A. Trunk, U.S. District Judge Berle M. Schiller ruled that a settling plaintiff cannot be automatically required to reimburse the Department of Public Welfare for 100 percent of Medicaid expenses because a settlement always reflects a compromise. The decision came in late August just a few months after lawyers at Kline & Specter secured a settlement worth nearly $12 million from the Philadelphia Housing Authority for a teenage girl who suffered brain damage following an acute asthma attack triggered by persistent mold in her family's home. After the settlement, DPW sought to assert a $1.2 million lien. But Schiller ruled that DPW's action "ignores the reality of settlement." DPW, he said, would have been entitled to full compensation had there been a verdict in the case. But, he wrote: "When parties settle, everyone sacrifices." Click here for the full story.