Specter, Jones Win $27.6M Verdict
Shanin Specter and Carl E. Jones Jr. won a $27.6 million verdict in the case of a Philadelphia woman who was seriously injured after using exercise equipment for a promotional video for the manufacturer of her replacement knee. The verdict came for Margo Polett, 71, a board member at Rosemont College, and her husband, Dan, owner of Wilkie Lexus and former chairman of the Board of Temple University. Not quite two months after her June 2006 surgery, Mrs. Polett's surgeon asked her to be in a video for Zimmer Inc., the nation's leading maker of replacement knees. Polett agreed and worked out on an exercise bike and treadmill for the taping, but she later experienced pain in her knees. Four subsequent surgeries failed to repair the damage to her knees. Mrs. Polett remains in constant pain and must use a walker. A Philadelphia Common Pleas Court jury deliberated 10 hours over three days before finding negligence on the parts of Zimmer and Public Communications Inc., the public relations firm that made the video. See the Daily News Story
Specter Files First Megabus Lawsuit
Kline & Specter filed what was believed to be the first civil action resulting from the Megabus crash that killed four people and injured two dozen last Sept. 11 near Syracuse, N.Y. Shanin Specter and Don Matusow filed the lawsuit in Philadelphia Common Pleas Court on behalf of Candice Burks, 26, of Mount Laurel, N.J., who suffered severe head, neck and back injuries in the accident. The driver and two bus companies were named as defendants. The accident occurred at 2:30 a.m. after the driver missed an exit and tried to find an alternate route. The 13-foot high double-decker bus, which had been enroute from Philadelphia to Toronto, crashed into a railroad bridge that had only an 11-foot clearance.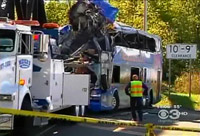 Watch the CBS News Clip
Tom Kline: He's here, he's there!
Tom Kline in December accomplished a feat that was the stuff of TV dramas: He was lead trial attorney in two cases simultaneously. After giving his closing speech in the Sacks case -- and while the jury was out deliberating its verdict -- Kline rode a City Hall elevator up two floors to another courtroom where he gave the opening speech in another medical malpractice trial, this involving the death of a 60-year-old man. Shortly after his opening, he raced back downstairs for the verdict in the Sacks case. The second trial, which Kline tried with David Inscho, never made it to the jury. It settled three days later. The amount of the settlement was confidential.
Kline & Specter in the Media

Tom Kline appeared on Fox News after The New England Journal of Medicine reported on a six-year study that showed patient safety has not improved in recent years. Of some 2,300 randomly selected hospital admissions in North Carolina, reviewers found 588 instances of patient harm – almost one in five -- including hospital-acquired infections, surgical errors and medication dosage mistakes. Fifty of those patients suffered injuries that were considered life-threatening, with 17 resulting in permanent injury and 14 proving fatal. The story also featured the Sacks jury verdict.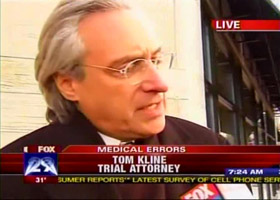 Watch the Fox-TV News Clip
Kline, Safier, Yeisley Win Largest Philadelphia Med-Mal Verdict of 2010
Tom Kline, Regan Safier and Geary Yeisley won a $5.2 million verdict for the family of a Philadelphia woman whose internal bleeding following a routine procedure was not treated in time to save her life. Sandra Sacks, 72, suffered retroperitoneal bleeding following an elective cardiac catheterization performed in 2007 at Jeanes Hospital in Philadelphia. The jury found two cardiologists and Jeanes to be negligent. Sacks was diagnosed with a large retroperitoneal bleed on a CT scan but, despite decreasing hemoglobin values, was not treated with blood transfusions. Two days after the bleeding was diagnosed, Sacks lapsed into hypovolemic shock and eventually was placed on a ventilator. She died 89 days later. Kline said the jury's verdict recognized the pain and suffering Sacks endured over nearly three months. The verdict was believed to be the only medical malpractice verdict in excess of $5 million in Philadelphia County last year.
Firm Leads in Poligrip/Fixodent Cases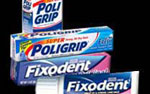 Kline & Specter has taken a leading role in litigating neurological injuries from the use of denture creams containing zinc. The firm has reviewed hundreds of thousands of documents and deposed many employees of Proctor & Gamble, maker of Fixodent. Kline & Specter is beginning the depositions of employees of GlaxoSmithKline, manufacturer of Poligrip. The first Kline & Specter denture cream trial is scheduled for the fall. The firm holds the important leadership position of liaison counsel with the court in the Philadelphia cases.
Appellate Ruling Won in Firing Case
Appellate Attorney Charles "Chip" Becker and Tom Kline scored a significant appellate victory in Pennsylvania Superior Court with a ruling by a three-judge panel that a hospital executive could sue for wrongful discharge for filing a medical malpractice lawsuit on behalf of his infant child. The panel found that Richard Haun could file suit despite Pennsylvania's at-will employment doctrine, which generally allows at-will employees to be terminated without cause. The appeals court reasoned that Haun had a legal right and obligation to seek compensation for his son, and that his retaliatory firing violated a clear mandate of Pennsylvania public policy. Haun was chief financial officer at Phoenixville Hospital until he was fired in November 2008. He and his wife had filed a medical malpractice claim alleging that medical error – disconnection of an IV line that led to extensive blood loss -- caused his newborn son to suffer a severe injury to his nervous system.
Kline to Hold Drexel CLE

Tom Kline will host a CLE class at Drexel University titled "Tom Kline's Real World in the Courtroom: Real testimony, Real trials – A CLE for new lawyers." The CLE will be held Feb. 23 from 3:30 – 5:30 p.m. Kline is vice chairperson of the Board of Advisors at Earle Mack School of Law at Drexel University.
Braelyn Baldwin Born, Visits Firm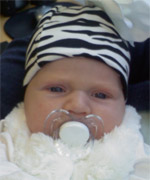 Attorney Kila Baldwin and her husband, Bill, celebrated the Thanksgiving weekend with a new family addition -- Braelyn Elisabetta Baldwin, born Nov. 27, 2010, weighing seven pounds, six ounces and 19.5 inches tall. This photo was taken during a recent visit to the Kline & Specter offices when the wee lass was six weeks old, red hair already peeking out from under her hat.
Get Our Eletter
If you know someone who would want to receive our Eletter, simply forward this email and they can click here to complete the E-letter form.