Stern, Crawford win $14M
med-mal settlement

Andy Stern and Elizabeth Crawford obtained a $14 million settlement from a New Jersey hospital for a boy who was left in a near-vegetative state due to medical errors following an operation in 2009. The patient had successful spinal surgery but was not properly monitored afterward for inter-cranial pressure, causing the pressure to build and result in herniation. The severe brain injury left the patient, now 20 years old, unable to walk or talk, though he can feel pain and communicate by blinking his eyes. The young man will be dependent on a ventilator for the rest of his life. In addition to the settlement, the hospital agreed to pay more than $800,000 to the parents for medical and other costs, such as caregiver fees. Further details of the settlement were confidential. The settlement followed a string of highly successful results for Stern and Crawford over the last year, including medical malpractice verdicts of $10.1 million and $7.4 million in 2015.


J&J hit with $70 million Risperdal verdict

Jason Itkin, who has partnered with Kline & Specter in trying Risperdal cases, won a $70 million verdict against Johnson & Johnson for failing to adequately warn doctors and patients about the anti-psychotic drug's link to gynecomastia, the growth of female-like breasts in boys and young men. The award was the fourth and largest since Risperdal trials began in Philadelphia in February 2015, when a case tried by Tom Kline resulted in a jury award of $2.5 million for an autistic Alabama boy. The latest verdict was for a Tennessee child who started taking Risperdal when he was less than five years old and developed breasts in less than a year. The jury in the case heard nearly 10 hours of videotaped testimony from former FDA Commissioner David Kessler that had been elicited earlier by Kline, testimony which has formed the basis of five jury verdicts against J&J on its failure to warn doctors and patients about the harmful side effects of Risperdal. The latest trial lasted two weeks and the jury deliberated six hours over two days. Itkin, with Houston-based Arnold & Itkin LLP, is partnered with Kline & Specter and Sheller, P.C., to represent more than 8,000 plaintiffs in Risperdal litigation.
Kline & Specter won most large PA verdicts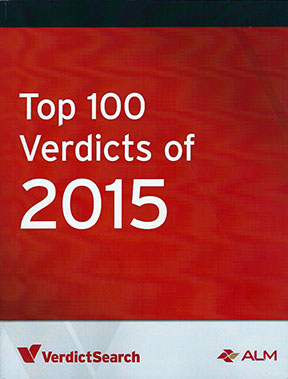 Kline & Specter won seven of the 10 largest Pennsylvania personal injury verdicts of 2015, according to the latest report published recently by VerdictSearch, a sister publication of The Legal Intelligencer, with the firm's awards totaling nearly $100 million. The firm also won three of the four largest medical malpractice verdicts and two of the three biggest product liability jury awards obtained in the state. In the overall rankings, the firm had the second largest total award of the year – following only a breach of contract verdict – in dual verdicts totaling $46.5 million in compensatory and punitive awards against a security company in the killing of two women at the Kraft Foods plant in Northeast Philadelphia. The three medical malpractice verdicts were for $21.8 million, $10.1 million and $7.4 million. And major verdicts were won against Johnson & Johnson subsidiaries on two fronts – a $12.5 million jury award over its defective transvaginal mesh product and a $2.5 million verdict in a bellwether Risperdal case.
Balefsky wins motion protecting individual rights in TVM litigation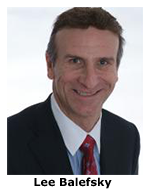 Lee Balefsky, head of the firm's Mass Tort Department, successfully fought a proposed class action settlement that would have allowed Caldera Medical, a manufacturer of transvaginal mesh products, to escape liability in cases involving thousands of women injured by the company's defective products. The proposed "limited fund" class action proposal would have settled the thousands of lawsuits for a total $12.25 million, or an average of only about $3,000 per case. The settlement would have also allowed Caldera to continue to operate and sell its mesh products. Balefsky argued on behalf of 36 objectors in U.S. District Court in Los Angeles. In denying the proposed class, Judge Stephen V. Wilson wrote: "Given that Caldera remains a solvent, operational business, without evidence regarding Caldera's potential liquidated value, it is not clear that the (insurance) policies are the only available funds to contribute to the settlement." Kline & Specter has so far successfully tried two transvaginal mesh cases, albeit products made by another company, to jury verdicts of $12.5 million and $13.5 million.

Kline & Specter actions help enact fire escape safety law

Attorneys at the firm filed suit, pressed their case in the media and testified before a City Council committee – all in an effort to get mandatory fire escape inspections following a tragic incident that left a young man dead and two women seriously injured. The incident was the collapse of a fourth-floor fire escape landing in Center City just blocks from the Kline & Specter main office at 1525 Locust Street. After the incident, Shanin Specter addressed the issue on ABC6 while Dominic Guerrini appeared before a council committee to urge action, bemoaning the city's lack of required inspections. The result came recently when the city enacted an ordinance that requires that all fire escapes be inspected by July 1, 2017 by an independent and licensed structural engineer and then be re-inspected at least every five years thereafter. The firm's suit on behalf of Albert Suh, 22, who died in the 2014 tragedy, and one of the injured women ended in confidential settlements. Specter told the news media: "The City of Philadelphia has taken a big step forward to protect its citizens by requiring that fire escapes be regularly inspected. Regrettably, this has come too late for Albert Suh."


Nadeem Bezar and Emily Marks join Kline & Specter

Nadeem Bezar, considered "one of the region's better-known plaintiffs lawyers" by the Philadelphia Business Journal, and Emily Marks, who has worked with Bezar on a number of multi-million dollar cases, have joined Kline & Specter. They left the firm of Kolsby, Gordon, Robin, Shore & Bezar, where Bezar had gained most of his 20 years of experience and his many major courtroom victories. The move was noted in several newspapers, including the Business Journal, which noted the hiring with the headline: "Kline & Specter snags rainmaking plaintiffs lawyer from rival firm." Bezar and Marks concentrate on litigation involving medical negligence, catastrophic personal injury and sexual abuse and human trafficking cases. Bezar has won nine verdicts and settlements of $2 million or more, including settlements of $18.5 million and $10 million in medical malpractice cases. Bezar is a current or past member of many boards and advisory councils, including the Juvenile Law Center, the Philadelphia Bar Association, the Pennsylvania Association for Justice and the South Asian Bar Association of North America, where he was past president. Marks has helped win major resolutions for infants who suffered head injuries, including one case in which she achieved $8.1 million for a baby hurt while in a residential drug treatment facility. Marks is an impassioned advocate for child welfare reform and greater rights to protect children. She is a past member of the Board of Governors for the Philadelphia Bar Association.
Bezar appointed to city commission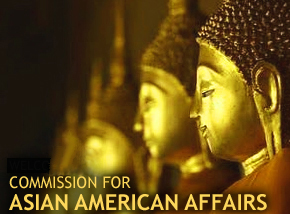 Nadeem Bezar was appointed by Philadelphia Mayor James Kenney to be a member of the city's Commission for Asian American Affairs. The panel was created in 2009 to recognize the needs and issues of the city's increasingly diverse Asian American population. The commission is charged with keeping the mayor and city officials apprised of issues and concerns in the Asian American community, including monitoring the impact of city policies and programs on the Asian American community and making recommendations for improvements. The panel also works with city agencies and departments to ensure that hiring and promotion practices provide equal opportunity for Asian Americans. It further works with arts and cultural groups to promote their efforts.

Kline interviewed by NY Times on PSU

Tom Kline was interviewed by several news outlets as the Penn State sexual abuse scandal made the front page once again. The cause was the unsealing of controversial court documents in the Jerry Sandusky case. The documents cast fresh doubt on assertions that late Penn State coach Joe Paterno, assistant coaches and other school officials were unaware that Sandusky, Paterno's defensive coordinator now serving a 30- to 60-year prison sentence, had been sexually abusing minors prior to 2001. Among the documents were never-seen-before depositions, at least one of which detailed an account of abuse dating back to 1976. All the new material was unveiled as part of a lawsuit between Penn State and one of its insurers over some $92 million in settlements paid to 32 of Sandusky's victims. One alleged 1976 incident detailed in the latest documents involved a 14-year-old boy who said he told Paterno directly about an assault by Sandusky but that he was brushed aside by the head coach. Kline, who represented one of the victims, told The New York Times that the deposition testimony appeared convincing. "We now no longer have conjecture on some of the issues that relate to Joe Paterno," he told the newspaper. He also noted that most of the accusers had already settled their cases before their deposition testimony and thus had no reason to lie.


Caputo appointed to rules committee

David Caputo was appointed by the Pennsylvania Supreme Court to be a member of the Civil Procedural Rules Committee for a three-year term. The committee was established by the state's highest court in 1937 and is the oldest of its rules committees. The committee assists the Supreme Court in the preparation, revision, publication and administration of the rules of civil procedure. The committee's work includes all civil matters in the Courts of Common Pleas except those involving Orphans' Court and family court divisions of those courts. The committee has 15 members, including lawyers and judges from across the state.
Jimenez pens Verdict article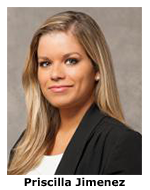 Priscilla Jimenez authored a front-page article for Verdict, published by the Philadelphia Trial Lawyers Association. The article warns attorneys that in asbestos-related cases the statute of limitations in Pennsylvania may not be as long as they had previously thought. Specifically, they have two years from the date of diagnosis – not the death of a victim – to file suit before the statute expires. Jimenez notes in the article that Act 152 enacted in 2004 had extended the statute two years after a client's death but that the statute was subsequently struck down for asbestos cases as violative of the Single Subject Rule by the Pennsylvania Supreme Court. She quoted the court opinion as noting that "… the two year statute of limitations would commence to run either when the afflicted person was formally diagnosed with asbestos-related disease, or, with reasonable diligence, should have been diagnosed. No exception was made for wrongful death actions." Read the complete article
UPCOMING EVENT:
Tom Kline will participate in a CLE titled "High Profile Cases, High Profile Attorneys," a program in which several of Pennsylvania's greatest trial attorneys will discuss their cases. The CLE is scheduled for Thursday, Oct. 20, 2016, 9 a.m – noon at the Top of the Tower, 1717 Arch St., 50th Floor. Registration begins at 8 a.m.
Join Us on Social Media

Follow us on Facebook, Twitter, Google+ or go to www.klinespecter.com and "like" us, tweet our pages or "share" on Google+

Like us – Review us with 5 Stars …

---

Get Our Eletter

If you know someone who would want to receive our Eletter, simply forward this email and they can click here to complete the E-letter form.

---
| | |
| --- | --- |
| Copyright©2004-2016 Kline & Specter. All rights reserved. | Email Us: [email protected] | Toll Free: 1-800-243-1100 |