Trunk wins $5M verdict against
Abington Hospital

Michael A. Trunk won a $5 million jury verdict against Abington Hospital and a physician for the family of an 88-year-old man who was literally drowned to death by a misplaced feeding tube. The incident occurred in December 2008 after Marvin Summerford was transferred from a nursing home to the hospital because he had suffered several bouts of lost consciousness. A feeding tube was used to provide nourishment but Summerford removed the tube. He was restrained and a second tube inserted, but an X-ray showed the tube had been improperly placed into his lung. It was removed and a third tube was inserted. This time doctors at the hospital believed the feeding solution was properly entering Summerford's stomach. They were wrong. The X-ray had been misread, and the solution continued to fill the patient's left lung with about one liter of fluid for nearly 12 hours until he died. Trunk, at one point during the trial showed the jury a one-liter bottle to demonstrate the volume that had been forced into Summerford's lung. He told the news media after the week-long proceeding: "Marvin Summerford's lung was pumped full of feeding solution, in essence slowly drowning him while he was fully conscious and his arms were restrained."


Two verdicts placed in national Top 100

Only two verdicts from Philadelphia made it into the National Law Journal Top 100 for 2015. They were both won by the same firm – Kline & Specter. The first was the dual trial verdicts won by Shanin Specter, Dominic Guerrini and Patrick Fitzgerald against a security firm in the shooting deaths of two women at the Kraft Foods factory by a disgruntled former employee in Northeast Philadelphia. The first trial concluded in an $8.02 million compensatory award, but the same jury deadlocked on the question of punitive damages. A second jury handed down a verdict of $38.5 million in punitives against U.S. Security Associates Inc., for a total award of $46.5 million. In the second case, David Caputo and Gary Zakeosian won a $21.8 million Delaware County jury verdict for a man who was left blind as the result of prolonged back surgery. A failure to adequately decompress the patient's spinal nerve roots also caused him to later endure two additional back surgeries and worsening symptoms of pain and lower extremity numbness and weakness. (Only one other Pennsylvania case, this one from the Pittsburgh region, cracked the Top 100.)
Three in a row vs. Toypedo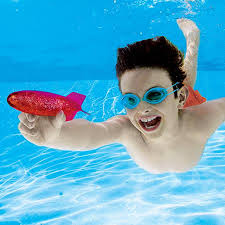 Michael A. Trunk won his third settlement in a case against the maker of the Toypedo, a swimming pool toy powerful enough to travel up to 30 feet underwater and, if there is a mishap, put out someone's eye. The latest case resulted in a $2 million settlement for a 17-year-old high school student from West Palm Beach, Florida. The Toypedo was tossed into a swimming pool by Justin Shinkevich's younger brother. The hard plastic projectile traveled underwater but then shot through the surface, striking Justin in his right eye. He now wears a prosthetic eye. Last year, Trunk and Tracie Palmer achieved a $1.5 million settlement for a suburban Milwaukee man who lost the sight in one eye after he was struck by a Toypedo. Several years ago, Trunk worked with Tom Kline to settle a case against the same toy manufacturer and others for $3.75 million for a 10-year-old girl who also was blinded in one eye by a Toypedo. The toys, made by SwimWays, are still on the market but ads now picture children wearing goggles as they play with them.
Kline again No. 1 in PA: Firm places 17 on Super Lawyers lists


Seventeen Kline & Specter lawyers were named as 2016 Pennsylvania Super Lawyers or "Rising Stars," a new record for the firm. Tom Kline was selected as the state's No. 1 attorney a nationally unprecedented 13th straight year and Shanin Specter was chosen for the 13th year and 11th consecutively among the state's Top 10. Charles "Chip" Becker, head of the firm's Appellate Division, was named among the Top 100. Super Lawyers include the best 5 percent or less of all lawyers in a state. Other Kline & Specter lawyers selected by Super Lawyers 2016 are Andrew J. Stern, Lee B. Balefsky, Michelle L. Tiger, Andrew S. Youman, David J. Caputo, Michael A. Trunk, Dominic Guerrini, Regan S. Safier and Christopher Gomez. Super Lawyers is an independent service that rates outstanding lawyers from more than 70 practice areas who "have attained a high degree of peer recognition and professional achievement." The multi-phase selection process includes independent research, peer nominations and peer evaluations in voting across the state, followed by a Blue Ribbon Panel review. Kline & Specter attorneys also were named Pennsylvania "Rising Stars," designating them as among the top 2.5 percent of attorneys in the state who are 40 or younger or practicing 10 years or less. They are Kila B. Baldwin, David K. Inscho, Priscilla Jimenez, David C. Williams and Mark S. Polin, who is one of Kline & Specter's five doctor/lawyers.

Becker elected to exclusive appellate
attorney group

Charles Becker, head of the firm's Post-Trial and Appellate Division, was elected as a fellow of the esteemed American Academy of Appellate Lawyers.  Membership in the AAAL is reserved for experienced appellate advocates who have demonstrated the highest skill level and integrity.  The organization currently has about 275 members, including only eight from Pennsylvania. Becker's election came as a surprise to Becker, as it does to all members, since the nomination and vetting process is kept secret from the nominees.  Nominations can only be made by current Fellows. Nominees are then vetted by the legal and judicial communities in a confidential process and must be elected to the fellowship by the board of directors.  Last year, Becker convinced the Pennsylvania Supreme Court to overturn a Superior Court decision that had voided a $27.6 million verdict for a woman hurt while participating in a promotional video for a knee-replacement device.  More recently, Becker persuaded the Superior Court to overturn the dismissal of claims asserted against the NCAA by the estate of a Division II student-athlete who died from a sickle cell trait crisis during a basketball practice, where the NCAA failed to require pre-season testing of SCT for Division II athletes although it had required such testing for Division I athletes. The AAAL will have an induction ceremony at its fall meeting in San Antonio. 


Specter wins Lifetime
Achievement Award


Shanin Specter has been selected for a Lifetime Achievement Award by The Legal Intelligencer. The nation's oldest legal newspaper, in choosing a number of currently practicing lawyers and judges for this year's awards, said its focus was on individuals "who have helped to shape the law in Pennsylvania, whether through their work on the bench, assisting those in need of legal services, building a firm or any other means. We sought to honor attorneys who have had a distinct impact on the legal profession in the state." Specter has won scores of major verdicts and settlements and helped force safety improvements in medicine, manufacturing and law enforcement. In addition to Specter, among those The Legal is honoring this year are: Mark Aronchick, of the law firm Hangley Aronchick Segal Pudlin & Schiller; Stephen Harmelin and Joseph H. Jacovini, of Dilworth Paxson; Philadelphia Common Pleas Judge Frederica Massiah-Jackson; Samuel Milkes, of the Pennsylvania Legal Aid Network; U.S. District Court Judge Nitza I. Quiñones Alejandro; Mary Catherine Roper, with ACLU of Pennsylvania; and Carol Tracy, of the Women's Law Project.
Firm wins reversal in Superior Court, NCAA back in case
Charles "Chip" Becker and Andra M. Laidacker secured an appellate win in the Superior Court of Pennsylvania in obtaining the reinstatement of negligence claims against the National Collegiate Athletic Association in a case concerning the 2011 wrongful death of a 21-year old student-athlete during a sickle cell crisis. The NCAA recognized sickle cell-related conditions as leading causes of death among all student athletes. In 2007, the NCAA recommended the testing of all student-athletes and in 2010 required testing for all Division I athletes for sickle cell trait but failed to require such testing of Division II athletes until 2012. The victim was given clearance to compete in Division II basketball after completing a NCAA-initiated medical and physical exam. The trial court dismissed the NCAA from the case early in the proceedings. The decision on appeal reinstates those claims and returns the case to the trial court. Michael A. Trunk is representing the victim's family in the trial court. The case also includes claims against entities affiliated with the victim's educational institution.

Suit filed on behalf of assaulted
gay couple

Andy Youman filed suit against the attackers of a gay couple in a vicious September 2014 incident in Center City. The assault resulted in injuries to Zachary Hesse and Andrew Haught, with Haught suffering fractures to his jaw and orbital bone, facial scarring and other injuries. Two of the attackers, Kevin Harrigan and Philip Williams, pleaded guilty last year to assault and conspiracy charges and escaped jail time. Kathryn Knott is currently serving a five-to-10-month prison sentence after being convicted by a jury of simple assault, conspiracy and recklessly endangering another person. The attack involved a large group of young men and women confronting Hesse and Haught. Anti-gay slurs were shouted. Then, members of the group were said to have restrained Hesse's arms while he was hit repeatedly, with Knott punching him in the face. Haught was struck several times in the face and was rendered unconscious. "These three defendants have all been found, either by guilty plea or a jury of their peers, to be criminally liable for their role in the attack," Youman told the news media. "This civil lawsuit is about holding them accountable and seeking appropriate compensation for Andrew and Zach." (See news story) 


Law School graduates eighth class

The Thomas R. Kline School of Law at Drexel University held its eighth commencement ceremony, celebrating the accomplishments of its 178 graduates. The graduating class included the first to receive Master of Laws, Master of Legal Studies and accelerated Juris Doctor degrees. At the ceremony, an honorary degree was bestowed upon former New York University President John Sexton, who told the graduating class: "Do not commit a sin of omission by failing to deploy the gift you've been given." He went on to condemn the "coliseum culture" of current civil discourse and urged the students to help halt the corrosion of community and common enterprise that is undermining society. Tom Kline also addressed the graduates, telling them the school's students have become part of a remarkable story and tradition, "a legion of Kline School of Law attorneys who make a difference in the lives of the people they serve." Kline concluded: "My hope is that you will use this diploma – carrying both our names -- to better the world, better your fellow man and better yourself." This year's class included four internationally trained lawyers who received an LLM in American Legal Studies, 20 professionals who received a Master of Legal Studies and 19 who earned their JDs just 24 months after starting law school.
Delay damages added to med-mal verdict

The big verdict won late last year by Andy Stern and Elizabeth Crawford in a late diagnosed meningitis case just got bigger. Philadelphia Common Pleas Court approved delay damages increasing last November's $10.1 million verdict to a total damages award of nearly $11.4 million for a child left with neurological injuries as a result of medical malpractice. Delay damages are interest that begins to accrue starting one year after a lawsuit is filed. The court also denied Children's Hospital of Philadelphia's 12 post-trial motions in their entirety. Judge Denis B. Cohen noted in his opinion that there was sufficient evidence to produce the verdict and that the "plaintiff introduced copious amounts of competent evidence regarding the injuries minor-plaintiff suffered" and the costs associated with those injuries. The case involved 11-month-old Shamir Tillery, who was taken by his mother, Shantice, for treatment on two consecutive days to the emergency room at CHOP only to have him treated for a respiratory ailment and sent home. It was only on a third day, as symptoms worsened, that the baby was finally diagnosed with bacterial meningitis. But by then, it was too late to prevent permanent damage.

Specter comments for article on J&J's
mounting legal problems

The New Jersey Law Journal, in an article headlined "Are Big Verdicts a Sign Johnson & Johnson Has 'Lost Its Way'?," noted the spate of recent verdicts against the giant manufacturer of drugs and health care products. It said the "heavy burden of litigation may have some questioning the company's direction and management." The article pointed to the $502 million verdict last March for five plaintiffs who claimed premature failure of J&J's Pinnacle artificial hips. Also a $72 million verdict in late February in Missouri for a woman whose death from ovarian cancer was linked to the company's talcum powder products. And it cited the string of cases won by Tom Kline and Shanin Specter, respectively, against J&J subsidiaries over the anti-psychotic drug Risperdal, which caused young men to grow female breast tissue, and surgically implanted vaginal mesh products, which eroded inside women and caused them permanent injuries and an inability to have sexual intercourse without excruciating pain. Specter, who won two verdicts for a total $26 million in the vaginal mesh cases, was quoted by the legal newspaper at length. "Johnson & Johnson," he said, "is being told by juries that they have acted negligently and recklessly more than any other company in the United States. Their internal documents demonstrate that they are a company that has lost its way, and they are putting sales over safety." (Read the article)


Kline, Specter interviewed about latest Sandusky revelations

Tom Kline responded to newspaper interview requests while Shanin Specter spoke with CBS3 as the latest allegations came to light in the Jerry Sandusky sexual abuse scandal. In legal documents – part of a dispute between Penn State and its insurers – claims arose that one boy told football coach Joe Paterno in 1976 that he had been molested by Sandusky and also cited reports that unnamed assistant coaches witnessed inappropriate contact between Sandusky and children. But Paterno had told a grand jury that he did not know of any incidents prior to an assistant's report in 2001 which he brought to university officials. Kline told The Philadelphia Inquirer that the latest revelations provide "one more link in the chain which has been repeatedly denied by those who refuse to come to terms with the tragic reality here." (Read the full article) Specter deplored the "drip, drip, drip" of information in the sexual abuse case. He told CBS3 that to prevent similar behavior as Sandusky's in the future, it is important to have information "for us all to understand how a serial pedophile could be permitted to commit these acts over a period of decades." See the complete TV segment.
Smerconish speaks on the "perils of political polarization"


In between hosting his daily radio program on SiriusXM, his Saturday television show and election coverage on CNN and writing his weekly Sunday newspaper column for The Philadelphia Inquirer, Michael Smerconish has been maintaining an active speaking schedule around the country. Smerconish, who is of counsel to Kline & Specter, has been addressing private gatherings large and small about the perils of political polarization. His current talk is titled "Angry is Over," which he readily admits is a bit of wishful thinking. Among groups that have recently hosted Smerconish are the Erie County Bar Association and the Ohio Association for Justice. In Erie, Smerconish gave the keynote address to nearly 600 lawyers and earlier to 100 high school and college students interested in careers in politics and journalism. Commented Melissa H. Shirley, president of the ECBA: "Michael Smerconish provided a balanced and insightful commentary on the state of politics and the media … He was very well prepared, his execution had everyone riveted, his points were made through both serious and light-hearted examples. Our only possible regret would be that we did not get to spend even more time with him!"
PILCOP spotlights Caputo


David Caputo was named "Board Member of the Month" for April 2016 by The Public Interest Law Center of Philadelphia. The organization's attorneys use lawsuits, policy advocacy, community organizing and education to secure significant, long-lasting change for people with disabilities, racial and ethnic minorities, low-income individuals and communities and formerly incarcerated people. PILCOP addresses laws, policies and practices that perpetuate discrimination, inequality and poverty. "I have long admired the Law Center's work but since joining the board a couple years ago, I have gained a completely new appreciation for the talent and dedication of the Law Center's attorneys and staff," said Caputo. "I am truly inspired by the extraordinary results that the Law Center achieves for its clients, both on its own and in cooperation with its pro bono partners."

Squashing for dollars

Shanin Specter played in the annual SquashSmart charity tournament at the Philadelphia Cricket Club on Saturday, May 7. The event raised more than $380,000 to benefit Philadelphia's urban youth squash program. Specter and his teammate, former world No. 1 John White, failed to repeat last year's victory, but await a new opportunity next year.


Take your marks …

Several Kline & Specter attorneys and staffers completed the 2016 Philadelphia Bar Association 5k run to benefit the Support Center for Child Advocates. David Williams shaved almost a minute and a half off last year's time but Braden Lepisto added considerably to his 2015 finish of 20:02, doing the 2016 run in 22:37. OK, he was also pushing a stroller this year. Lepisto's son, Brooks, seven months, unofficially finished in 22:36.

Join Us on Social Media

Follow us on Facebook, Twitter, Google+ or go to www.klinespecter.com and "like" us, tweet our pages or "share" on Google+

Like us – Review us with 5 Stars …

---

Get Our Eletter

If you know someone who would want to receive our Eletter, simply forward this email and they can click here to complete the E-letter form.

---
| | |
| --- | --- |
| Copyright©2004-2016 Kline & Specter. All rights reserved. | Email Us: [email protected] | Toll Free: 1-800-243-1100 |