$15 Million Verdict Won in Philadelphia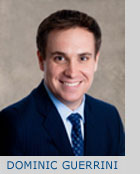 Kline & Specter's Dominic Guerrini won a $15 million verdict in Philadelphia Common Pleas Court for the family of a West Chester teenager who fell to his death in an abandoned mine shaft while on a community service trip in Mexico. Judge Joseph Pappalini found in a non-jury trial that the local firm which arranged the trip, Travel For Teens of Wayne, Pa., was negligent in bringing a group of teenagers to an old silver mine and then allowing them unsupervised play time near unmarked mine shafts. Taylor Patterson Crane, 16, fell 500 feet down a shaft at the Cinco Señores Mines in Pozos, Mexico, while playing tag with local children on July 20, 2007. (Read the full story)
---


A Conversation with Tom Kline
"A Conversation with Tom Kline" played to a packed ballroom at Philadelphia's Westin Hotel. The two-hour CLE course moderated by Pennsylvania Association for Justice President Kenneth M. Rothweiler featured a question-and-answer session with Kline about his long career in the courtroom. The session offered a look into how Kline prepares for trials, the importance of gaining a jury's respect, organizing opening speeches, presenting an injured client at trial and a sample closing speech.
To watch selected clips from the two-hour CLE, click here.
(To watch on an iPhone or iPad, click here)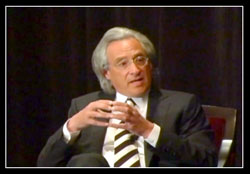 ---
Book News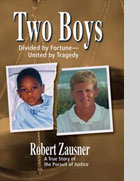 "Two Boys" by Robert Zausner, the book about two major Kline & Specter legal cases, is now available on Kindle. To order a copy ($9.95) click here. Zausner's second book, titled "Bad Brake," is also available in book form for pre-order and will be "Kindleized" in the future as well. That book, which details several cases tried by Shanin Specter against the Ford Motor Corp., is set to be published soon by Camino Books Inc. of Philadelphia. A publish date will be announced.
---
Magazine Features Specter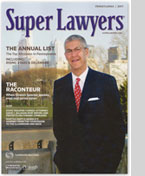 Pennsylvania Super Lawyers featured Shanin Specter on the cover of its 2011 magazine with a full-length article titled "The Raconteur: When Shanin Specter Speaks, Med Mal Juries Listen." His selection for the magazine cover came shortly after the independent attorney rating organization named Specter among the state's Top 10 lawyers for the sixth consecutive year. In the article, Specter was asked how he could witness so much suffering among injured clients. His answer: "But that misapprehends what we do. My clients are injured before they come to see me. The trauma has already occurred. I never make someone's life worse. I usually make it better."
(Read the complete article)





Verdicts Won in Philly, Chester County

Andy Youman and Michael A. Trunk won a $1.87 million verdict in Philadelphia Common Pleas Court for a woman who died of carbon monoxide poisoning. The estate of Koulnara Chrol, 44, of Cheltenham, alleged that emergency room doctors failed to accurately diagnose her symptoms and sent her back home where, it turned out, the furnace was choked with soot and emitting carbon monoxide. Chrol's husband and a son were also found dead. (See the full story)
That verdict came in May. The next month, Youman won $927,000 in Chester County for an Exton woman left with a badly damaged hand after a catheter was improperly inserted in her arm at Paoli Hospital. Youman's co-counsel in the case was Earlie H. Francis.(See story)
---
Appeals Court Upholds $8.75 Million
Verdict Against Ford
Pennsylvania Superior Court upheld an $8.75 million verdict in an Allegheny County case against the Ford Motor Co. in which the automaker was found liable in the death of a tow truck driver who was killed when the parking brake failed to hold his vehicle on a hill. The appellate court found that evidence of design changes and reports of prior incidents introduced by the plaintiff were admissible to the jury. The case was tried by Shanin Specter, Kila Baldwin and Dominic Guerrini in March 2009. The argument before Superior Court was made by Kline & Specter appellate attorney Charles L. Becker.
---
Follow Us on Twitter

Kline & Specter recently went live on Twitter. Get the latest news and interesting information by reading our tweets.
Sign up as a "follower" today.
---

For more, visit our website at www.klinespecter.com or use your smartphone or iPad to scan the QR code.