Delaware office opened

Kline & Specter has opened a Delaware office in Wilmington. The office is headed by Gilbert F. Shelsby Jr. and Robert J. Leoni, who also operate their own successful practice, Shelsby & Leoni, P.A. The new office is located at:
221 Main Street
Wilmington, DE 19804
Phone: 302:575:9709
---
Specter files stent suit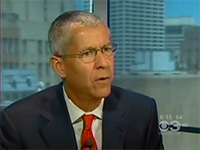 Shanin Specter filed the first lawsuit in Philadelphia arising from news coverage of an unnecessary implant of a heart stent in a patient at Pennsylvania Hospital. Specter originally commented on CBS 3 News in Early April, when the news station broke a story that Penn Medicine had notified patients that many may have undergone stent implants that were medically unwarranted. The following month Specter announced he was representing Cynthia Justice, 51, who underwent an unneeded stent implant. The suit named cardiologist Vidya Banka, who is no longer at the hospital, and Penn Medicine as defendants. Specter told CBS 3 health reporter Stephani Stahl: "A stent was placed in a coronary artery for no good reason. She did not have the surgical indications of a blockage large enough to require a stent, and as alleged, it was done purely for profit." (See news coverage – CBS 3, The Philadelphia Inquirer)
---
Suit filed in Tacony dungeon case
With Shanin Specter by her side, one of the Tacony "dungeon" captives spoke to ABC 6 about her ordeal. Beatrice Weston, now 20, showed her scars from being cut and burned, including a  mark on her forehead from being pistol whipped. Weston was discovered by authorities along with four disabled adults by police in 2011. They had been held captive as part of a plot, allegedly involving Weston's aunt, Linda Weston, to steal their Social Security checks. Specter is alleging in a civil suit that the city was negligent in not checking Linda Weston's background before placing Beatrice with her. Specter told Action News: "The judge didn't know that Linda Weston was a convicted murderer because the city didn't check to see if Linda Weston had an arrest record, which they are obligated to do under the law." (Watch the full interview)
---
Nothing mock about it …
Pennsylvania Superior Court heard a full argument list in The Kline & Specter Courtroom at the University of Pennsylvania Law School. The session, chaired by Superior Court President Judge Correale F. Stevens and joined by Judge Judith Ference Olson and Senior Judge Eugene B. Strassberger III, had a scheduled of 27 cases, with the panel considering both civil and criminal appeals. The session was held in April, roughly one year after dedication of the courtroom. The panel heard cases for an entire day and also afforded students an opportunity to engage in questions and answers with the judges. "Having these community sessions gives students and the public a better understanding of what appellate courts do," Judge Stevens said. "During these sessions law students especially can observe the different approaches of appellate lawyers and how they respond to questions from the judges."
---
Article reveals myths about Med-Mal
An interesting recent journal article seeks to dismiss common critical perceptions about medical malpractice lawsuits. The interesting part is that the article, titled "Five Myths of Medical Malpractice," was written not by lawyers but appears in CHEST, the official journal of American College of Chest Physicians. The article, based on detailed empirical data, notes that among the myths are those that tort reform will lower health-care costs and that doctors move to states with damages caps. And as for the idea that big medical malpractice verdicts are driving doctors out of business, the article cites statistics showing that most lawsuits are settled, with only 2 percent going to a trial verdict and, of those, doctors winning 75 percent of the time. Read the complete article.
Study: Med-mal suits help patient safety
An in-depth study by an assistant law professor at UCLA shows that medical malpractice lawsuits benefit patient safety. Joanna C. Schwartz reported on results of her survey with more than 400 hospital patient safety personnel and risk claims managers in a recent op-ed piece in The New York Times. Her study concluded that med-mal lawsuits provide valuable information about medical error, with litigation discovery often revealing useful details about safety and quality concerns and uncovering problematic procedures and departments. The study found that information from lawsuits is useful in identifying and addressing mistakes and that 95 percent of hospitals use the data to improve patient safety. Read the complete article.
---
Get Our Eletter
If you know someone who would want to receive our Eletter, simply forward this email and they can click here to complete the E-letter form.
---
Firm helps whistleblower obtain reward

In a whistleblower case, Kline & Specter obtained a settlement from a South Carolina ambulance company which billed Medicare for transports that were not medically necessary.
The U.S. Justice Department announced that Williston Rescue Squad Inc. agreed to pay $800,000 to resolve allegations that it violated the federal False Claims Act. Kline & Specter's David Caputo and David Williams represented clinical social worker Sandra McKee, who will receive a $160,000 whistleblower reward under the federal False Claims Act. Health care-related fraud by pharmaceutical companies, hospital corporations and clinical laboratories which often bill the government through Medicare and Medicaid, is among the most common types of whistleblower lawsuits. (See the Department of Justice news release, news article)
 Visit our whistleblower website at www.attorneysforwhistleblowers.com
---
Judge upholds Philadelphia venue for NJ doctor
In an important medical malpractice venue ruling stemming from a Kline & Specter case, a Philadelphia judge decided that a doctor can be sued in any county of Pennsylvania even if he sees patients only in another state. The case involved a New Jersey physician employed by Children's Hospital of Philadelphia. Even though his office is in New Jersey and he practices only in that state, Philadelphia Common Pleas Judge Rosalyn K. Robinson noted in her ruling that the doctor's affiliation with CHOP – and his office is labeled "CHOP Specialty Care Center – was likely a factor in patients seeking out his care. (The doctors billing also was processed in Pennsylvania.) But Robinson also said in her decision that an out-of-state doctor who is not affiliated with Pennsylvania need not worry about a Pennsylvania lawsuit. The case is being handled by David Inscho and the firm's chief appellate counsel, Chip Becker.
---
Smerconish praised as "predictably unpredictable"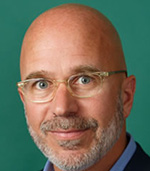 Michael Smerconish, national radio host and of counsel at Kline & Specter, won high praise from the congressional newspaper The Hill recently. In a piece written by Lanny J. Davis, the Washington attorney who was special counsel to former President Bill Clinton and a board member for former President George W. Bush, Smerconish was lauded for his objectivity and neutrality. The article noted Smerconish is "predictably unpredictable" and that he has taken sides with neither Democrats nor Republicans, neither blue nor red. Davis wrote that Smerconish follows a "'purple' formula: applying intellectually consistent standards equally to the left and right, questioning the orthodoxy of both and, most importantly, avoiding impugning motives or attacking others personally." The Michael Smerconish Program can be heard on Sirius XM radio (POTUS Channel 124) weekdays from 9 a.m. to noon with rebroadcasts from 6 p.m. - 9 p.m. and midnight – 3 a.m.
---
Middleton elected BLSA president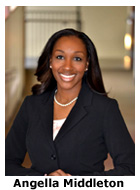 Angella Middleton, a Kline & Specter law clerk and a student at Rutgers School of Law-Camden, was elected as president of the school's Black Law Students Association (BLSA). The student group is devoted to assessing and addressing the social, academic and professional needs of black law students. As president, Middleton has founded several new programs and initiatives, including a mentoring program for ninth grade students in Camden's Urban Promise Academy and a Student Council for Minority Recruiting. Currently at the end of her second year of law school, Middleton was recently elected to the office of University Senator in the Student Bar Association and was appointed to the Intramural Mock Trial Team Board for the 2013-14 academic year. She also was chosen by The Barristers' Association of Philadelphia as one of only five Barristers' Scholarship Recipients for 2013.
---
Support for Community Legal Services
Kline & Specter recently made a major gift to Community Legal Services in support of its new building at Broad and Erie. The firm is proud to support the work of CLS in serving those in need and the underserved of our community. Soon, when visiting CLS, visitors will be seeing the plaque in the entrance of the Building recognizing the support of Kline & Specter. The firm supports scores of charitable organizations.
---
Three lawyers in 5K Top 100
Three Kline & Specter attorneys finished in the Top 100 among more than 1,300 runners in the 34th annual Philadelphia Bar Association 5K Charity Run held on May 19. Braden Lepisto, a former star wide receiver on the University of Pennsylvania football team, finished 38th with a time of 20:39. David Williams was less than a minute behind in 65th place (21:16) and Dominic Guerrini came in 89th with a time of 22:14. Cori Maldonado, litigation paralegal in the firm's Mass Tort Department who has been accepted to the Widener University School of Law for the fall term, finished 142nd in 23:27.
---