Civil Rights Attorneys
Pennsylvania - New Jersey - Delaware - New York - Nationwide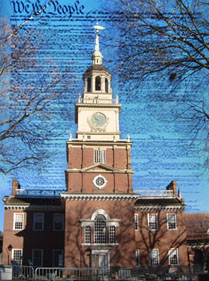 Some lawsuits pursued by Kline & Specter transcend typical liability issues, with clients suffering serious physical injury due to a violation of their civil rights -- namely their right to be free from harm.

These cases may involve a catastrophic injury involving the police, mass transit or other government-related agency. If you or a loved one was badly hurt or killed in an incident involving a violation of your civil rights matter, you should contact contact a civil rights attorney today.
Kline & Specter only handles civil rights cases involving serious bodily injury or death. With more than 30 experienced attorneys, several of them former prosecutors, the law firm has obtained not only redress for its clients in civil rights cases but also important societal changes to protect the safety of citizens.

In 1999, Shanin Specter sued the City of Philadelphia after LeeMore Rich and his infant son were killed by a speeding police car as they stood on a street corner. The civil rights claim allowed Specter to circumvent the city's sovereign immunity – which set a $250,000 cap on lawsuits. He settled the case for $2.5 million. (See Gillyard/Rich)


Tom Kline won a $51 million jury verdict in a federal civil rights case in which he represented a little boy whose foot was torn off in a Philadelphia subway escalator. Kline not only achieved the large verdict but also a promise from the mass transit agency, SEPTA, to repair and replace all of its outdated escalators. And Kline has followed up over the years, conducting inspections of the subway stations to make sure that SEPTA kept its word. (See
Hall v. SEPTA
)
In ongoing litigation, Kline is suing the School District of Philadelphia for negligence in the abduction and sexual abuse of a five-year-old girl who was kidnapped from her elementary school and repeatedly assaulted. A woman accused in the case was convicted on six criminal charges, including kidnapping.

In another current case, the law firm is suing two Philadelphia police officers who shot an unarmed pizza delivery man. The victim was shot as he tried to leave the scene in his car because he mistook the plainclothes officers as robbers. He suffered gunshot wounds to his face and leg.
The firm handles cases in Pennsylvania, New Jersey and Delaware. For cases outside those states, Kline & Specter works with local attorneys in each state as applicable.
---
Civil Rights Cases
Click on the links below to learn more about some of Kline & Specter's Civil Rights cases.
THE LEACH CASE
Philly teenager killed at treatment center
Kline & Specter settles suit for $10.5 million in Tennessee case
THE GILLYARD/RICH CASE
Man, child killed by speeding Philadelphia police car
City paid $2.5 million, agreed to tighten police driving rules
THE POLICE SEXUAL ASSAULT CASE
Officers were convicted of sex crimes
More women claim they were victims, dancer files lawsuit
THE HALL V. SEPTA CASE
Tot's foot torn off in subway escalator
A jury awarded $51 million, judge also fined SEPTA
Click here to contact a civil rights lawyer.