David Caputo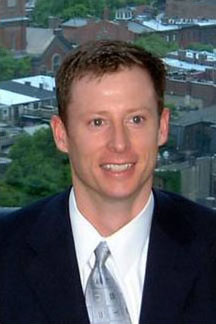 David J. Caputo is a partner at Kline & Specter and leads the firm's whistleblower litigation department. He represents individuals pursuing claims under the United States False Claims Act, state false claims acts, and the IRS and SEC whistleblower programs. In 2014, his cases have returned more than $50 million to federal and state treasuries:
● U.S. ex rel Bloink v. Carondelet Health Network, (D. Ariz.) ($35 million settlement – largest False Claims Act recovery in Arizona history – in an inpatient rehabilitation billing fraud case)
● U.S. ex rel Nahar v. Sorkin's Rx, Ltd., (S.D.N.Y.) ($10 million settlement in a specialty pharmacy prescription drug billing fraud case)
● U.S. ex rel Moore v. Lantheus Medical Imaging, (New York Supreme Court) ($6.2 million settlement in a New York tax fraud case).
Caputo is lead whistleblower's counsel in additional False Claims Act matters filed under seal in courts around the country. He also represents individuals who have whistleblower claims pending before both the IRS and SEC.
Caputo originally joined Kline & Specter in 2002 and, over the next six years, focused on catastrophic injury litigation. He was co-counsel with Tom Kline and Shanin Specter in some of the firm's most notable victories, including a $52 million verdict against Ford Motor Company, the $40.5 million Village Green settlement, the $29.6 million Pier 34 settlement, and "substantial compensation" – the amount was confidential – for prominent Philadelphia attorney Richard Sprague in his defamation case against sports talk radio host Howard Eskin. He secured numerous additional multi-million dollar recoveries for his clients, including obtaining as lead trial counsel a jury verdict of $3 million on behalf of an injured construction worker.
In 2008, Caputo accepted an offer to join the Criminal Division of the United States Attorney's Office for the Eastern District of Pennsylvania, where he served in the Government, Environmental and Health Care Fraud Section. As an Assistant U.S. Attorney, Caputo was a member of the prosecution team in United States v. Synthes et al., in which a major medical device manufacturer and a subsidiary were charged with conducting an unauthorized clinical trial of a bone cement in violation of the federal Food, Drug and Cosmetic Act. The companies later pleaded guilty and agreed to pay $23.2 million, which was the maximum fine permitted under the law. Caputo also handled cases involving schemes to defraud Medicare and Medicaid and other federal programs and agencies.
Caputo returned to Kline & Specter in 2010 and, since then, has led the firm's whistleblower department while continuing to handle catastrophic injury claims. In his most recent case, decided in early 2015, Caputo was lead counsel in a Delaware County, Pa., trial in which a jury returned a $21.8 million verdict for a man who lost his sight because of a prolonged back surgery. (Read article) In an earlier and highly publicized case, Caputo was co-counsel with Tom Kline in a Bucks County case that resulted in a $14 million verdict – the largest verdict ever reported in that county – for a teenager who lost her leg after she was run over by a school bus. (See articles)
Caputo earned his B.A. from Duke University in 1992 and his J.D. from Harvard Law School in 1996. From 1996 to 1997, he was a law clerk for the Honorable J. Curtis Joyner, U.S. District Court for the Eastern District of Pennsylvania. From 1997 until 2002, Caputo was an associate at Dechert LLP, where his practice included a broad range of civil and criminal litigation. Caputo earned an LL.M. in Trial Advocacy from Temple University Beasley School of Law in 2005. He currently teaches Federal Criminal Law as an adjunct professor at the Thomas R. Kline School of Law at Drexel University.
Caputo was selected from 2011-2014 as among the top five percent of attorneys in Pennsylvania by the independent rating service Super Lawyers based on balloting of attorneys statewide and evaluation by a special blue-ribbon panel. In several prior years selected by Pennsylvania Pennsylvania Super Lawyers Rising Stars as among the top 2.5 percent of attorneys in the state 40 or younger.
Caputo is admitted to practice in Pennsylvania and New Jersey, the federal courts in both states, the United States Tax Court, and the U.S. Court of Appeals for the Third Circuit and Ninth Circuit. He is a member of Taxpayers Against Fraud, the leading national organization of lawyers who represent whistleblowers, the Pennsylvania Association for Justice, the Philadelphia Trial Lawyers Association and the American Association for Justice.
In 2006, Caputo was co-counsel with Specter for the Pennsylvania Trial Lawyers Association as amicus curiae in cases in the U.S. Court of Appeals for the Third Circuit, the U.S. District Court for the Eastern District of Pennsylvania, and the Philadelphia Court of Common Pleas. Caputo's work for PaTLA was primarily in the area of federal pre-emption, fighting attempts by drug manufacturers and the U.S. Food and Drug Administration to eliminate the rights of people injured by dangerous drugs to be compensated through the civil justice system.
Caputo also is a member of the board of directors of the Public Interest Law Center of Philadelphia.
To contact David Caputo, email him at
David.Caputo@KlineSpecter.com