David J. Caputo, a partner at Kline & Specter, has played a significant role in some of the firm's most notable victories.  A former federal prosecutor, Caputo's practice includes the full range of catastrophic injury litigation handled by the firm and representing individuals pursuing claims under the federal False Claims Act and IRS and SEC whistleblower programs.
In 2014, Caputo represented a whistleblower in a lawsuit that settled for $35 million with a healthcare system and two Tucson hospitals over alleged Medicare fraud. The settlement was the largest of its kind in Arizona history. The whistleblower in the case, a former employee of the non-profit healthcare system, was to receive a reward of nearly $6 million. (See article)
Most recently, in October 2016, Caputo represented a whistleblower in a case in which a community health system agreed to pay the federal government $5.85 million to settle claims it overbilled Medicare using inflated employee work hours. The whistleblower reward was $1.17 million. (Read news release)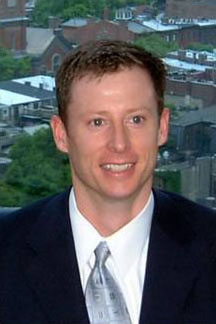 In an earler case, Caputo represented a whistleblower in a lawsuit that settled against a New York firm, Sorkin's Rx, Ltd., a/k/a CareMed Pharmaceutical Services, for allegedly engaging in fraudulent sales involving expensive prescription drugs to Medicare and Medicaid beneficiaries. That matter settled for $10.19 million, with the whistleblower's share set at $1.85 million. (News release)
In a 2014 case, Caputo represented a whistleblower in a New York tax fraud matter that resulted in a $6.2 million settlement with Lantheus Medical Imaging, Inc. and Bristol-Meyers Squibb Co. The whistleblower was to receive a reward of more than $1.1 million. (news release)
A Harvard Law School graduate, Caputo originally joined Kline & Specter in 2002. Over the next six years, he obtained numerous seven- and eight-figure verdicts and settlements as both lead counsel and co-counsel with Tom Kline and Shanin Specter. As lead trial counsel, Caputo won a $3 million jury verdict for a 50-year-old ironworker who suffered a herniated disc in a fall at a construction site. (See McCormick 1 2)
In December 2011, Caputo was co-counsel with Tom Kline in a case that resulted in a $14 million verdict for a teenager who lost her leg after she was run over by a school bus. The December 2011 verdict for Ashley Zauflik against the Pennsbury School District was reportedly the largest-ever in Bucks County Common Pleas Court. (See extensive news coverage)
Caputo was co-counsel with Shanin Specter in a Pittsburgh case that resulted in an $8.75 million verdict for the family of a tow truck operator who was killed when the parking brake on his vehicle spontaneously disengaged, running him over and trapping him under the truck. The verdict was upheld on appeal and the jury award paid in full in 2012. (See Blumer)
Caputo was co-counsel in a string of other significant cases, including:
$29.6 million settlement of the lawsuits arising from the collapse of Pier 34 in which three young women were killed (See Pier 34)
$52 million verdict by a federal jury in Reno, Nevada, in the retrial of White v. Ford, which involved the death of a three-year old boy as a result of a defective parking brake in a Ford F-Series truck.
$40.5 million settlement of the litigation arising from an explosion and fire at the Village Green Apartments in Montgomery County, in which six people died and six others were injured;
"Substantial compensation" – the amount was confidential -- for prominent Philadelphia attorney Richard Sprague in his highly publicized defamation case against sports talk radio host Howard Eskin. The settlement also resulted in an on-air apology from Eskin and a 30-day suspension of Eskin by 610-WIP. (See Sprague)
$5 million settlement under the Federal Tort Claims Act for a woman who suffered serious burns and other injuries when a United States Postal Service truck struck her car (Cordero).
Caputo continues to work on select catastrophic injury cases. In 2015, he was lead counsel in a case that resulted in a $21.8 million jury verdict in Delaware County for a man who lost his sight because of prolonged back surgery. (Drainer)
In 2008, Caputo accepted an offer to join the Criminal Division of the United States Attorney's Office for the Eastern District of Pennsylvania, where he served in the Government, Environmental and Health Care Fraud section. As an assistant United States attorney, Caputo was a member of the prosecution team in United States v. Synthes et al, in which a major medical device manufacturer and a subsidiary were charged with conducting an unauthorized clinical trial of a bone cement in violation of the federal Food, Drug and Cosmetic Act. The companies later pleaded guilty and agreed to pay the maximum fine permitted under the law of $23.2 million. Caputo also handled cases involving schemes to defraud Medicare and Medicaid fraud and other federal programs and agencies.
Caputo returned to Kline & Specter in 2010 and, since then, has continued to represent catastrophically injured people while also representing clients with information about government fraud seeking to pursue whistleblower claims. His clients include individuals with information about a variety of schemes to defraud the government, particularly Medicare and Medicaid fraud and defense contracting fraud.  He advises clients on how to navigate the complexities of the U.S. False Claims Act and state laws not only in bringing suit but also in ensuring that they receive their rightful rewards as a result of successful litigation.  Caputo also handles claims involving federal tax fraud under the IRS whistleblower program and claims involving federal securities fraud under the newly-expanded SEC whistleblower program.
In 2006, Caputo was co-counsel with Specter for the Pennsylvania Trial Lawyers Association as amicus curiae in cases in the U.S. Court of Appeals for the Third Circuit, the U.S. District Court for the Eastern District of Pennsylvania, and the Philadelphia Court of Common Pleas. Caputo's work for PaTLA was primarily in the area of federal pre-emption, fighting attempts by drug manufacturers and the U.S. Food and Drug Administration to eliminate the rights of people injured by dangerous drugs to be compensated through the civil justice system.

Caputo was selected from 2011-2016 as among the top five percent of attorneys in Pennsylvania by the independent rating service Super Lawyers based on balloting of attorneys statewide and evaluation by a special blue-ribbon panel. In several prior years selected by Pennsylvania Super Lawyers Rising Stars as among the top 2.5 percent of attorneys in the state 40 or younger.
Caputo earned his B.A. from Duke University, magna cum laude and Phi Beta Kappa, in 1992, and his J.D. from Harvard Law School, cum laude, in 1996. From 1996 to 1997, he was a law clerk for Judge J. Curtis Joyner of the U.S. District Court for the Eastern District of Pennsylvania. From 1997 until 2002, Caputo was an associate at Dechert LLP, where his practice included a broad range of civil and criminal litigation. Caputo earned an LL.M. in Trial Advocacy, with honors, from Temple University Beasley School of Law in 2005. He is currently an adjunct professor at the Drexel University School of Law, where he teaches Federal Criminal Law.
Caputo is admitted to practice in Pennsylvania and New Jersey, the federal courts in both states, the United States Tax Court, and the U.S. Court of Appeals for the Third Circuit and Ninth Circuit. He is a member of Taxpayers Against Fraud, the leading national organization of lawyers who represent whistleblowers, the Pennsylvania Association for Justice, the Philadelphia Trial Lawyers Association and the American Association for Justice. Caputo also is a member of the board of the Public Interest Law Center of Philadelphia.