Motorcycle Accident Lawyers
Pennsylvania - New Jersey - Delaware - New York - Nationwide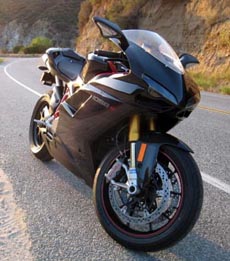 With gas prices so high, more and more people are turning to a mode of transportation that gets great gas mileage but one that can also be very dangerous – motorcycles.
As sales of two wheelers burgeon, the number of fatalities involving motorcycles and scooters are at an all-time high, reaching 5,154 in 2007, the most since the government started keeping statistics in 1975.
Affording less physical protection than cars, motorcycles also can be difficult for cars and trucks to see on the open road, sometimes disappearing from view in the "blind spots" of these other vehicles.
If you or a loved one suffered serious injury or death in a motorcycle accident, you may want to contact a motorcycle accident attorney.
The number of motorcycle fatalities has increased every year over the past 10 years, by 2007 comprising 13 percent of all vehicle deaths. The number of injuries on two-wheel vehicles also has risen steadily, to 103,000 in 2007, up from 88,000 only the year before. (This steep rise in injuries and deaths has occurred at the same time that cars and trucks have become safer, with 41,059 traffic deaths in 2007, the lowest number since 1994. And the fatality rate per vehicle miles traveled is now the lowest on record.)
Insurance groups report that a motorcycle rider is 35 times more likely to die in a crash than a car passenger, with older riders (40 and older) accounting for an increasingly larger proportion of those fatalities, currently about half.
Particularly dangerous are supersport motorcycles, also called "rocket" bikes, which are built on racing platforms and have more powerful engines capable of propelling them up to 190 m.p.h. The fatality rates on these motorcycles is four times that of conventional bikes, according to reports.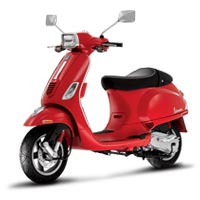 Much of the increased motorcycle accident rate is due simply to the fact that there are more of them on the road, about 6.6 million compared to fewer than four million in 1998. And sales have been soaring in recent years: In 2007, 1.1 million motorcycles and 131,000 scooters – many of them the popular Vespa models – were sold in the United States, up from 356,000 cycles and only 12,000 scooters a decade earlier.
The National Highway Traffic Safety Administration offers a number of tips for decreasing motorcycle injuries and deaths, including:
Wear helmets. NHTSA has estimated fatalities among riders wearing helmets was reduced by 37 percent.
Wear jackets, boots and gloves at all times. Leather has also been found to reduce certain injuries.
Watch for "no zones," or the blind spots of cars and trucks.
Drive defensively and with caution at all times.
Never ride between lanes in traffic or share a lane with another vehicle.
Kline & Specter is a law firm based in Philadelphia handling serious motorcycle accident lawsuits in Pennsylvania, New Jersey and Nationwide and nationwide. The firm has some 30 attorneys, several of whom are also doctors. Contact a motorcycle accident lawyer today.
---
Kline & Specter handles cases in Pennsylvania, New Jersey and New York and Nationwide, working with local attorneys in states outside PA, NJ and NY.
In Pennsylvania, Kline & Specter handles cases in and around: Allentown, Altoona, Bethlehem, Chester, Doylestown, Drexel Hill, Easton, Erie, Greensburg, Harrisburg, Hazleton, Johnstown, Lancaster, Levittown, McCandless, McKeesport, Monroeville, Norristown, Philadelphia, Pittsburgh, Pottstown, Radnor, Reading, Scranton, State College, West Chester, Wilkes-Barre, Williamsport and York.
In New Jersey, the firm handles cases in and around: Atlantic City, Bayonne, Brick Township, Camden, Cherry Hill, Clifton, Edison, Elizabeth, Fort Lee, Jersey City, Lakewood, Millville, Newark, New Brunswick, Paterson, Pennsauken, Plainfield, Toms River, Trenton, Union, Vineland, Voorhees and Willingboro.