Tom Kline and Shanin Specter and their colleagues at Kline & Specter, PC, have made many monetary donations to charitable organizations and institutions. Some help injured or infirm people – like victims represented by the firm. Others provide legal services for the needy. Listed below are some of the recipients: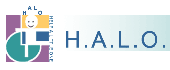 Help A Little One (HALO) is a foundation based in Chestnut Hill, Mass., that helps children with neurological impairment.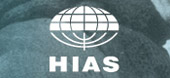 HIAS (Hebrew Immigrant Aid Society) & Council Migration Service of Philadelphia – Founded in New York City in 1881, HIAS has helped rescue and resettle more than 4.5 million people, generally the threatened and oppressed.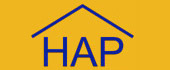 Homeless Advocacy Project provides free legal services to the homeless through the Philadelphia Bar Association. It also connects homeless clients with social services, advocates for the homeless and provides legal assistance to community groups that develop housing and services for the homeless.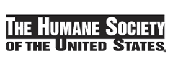 Humane Society of the United States is the nation's largest animal protection organization with programs related to companion animals, wildlife and habitat protection, animals in research, and farm animals.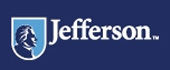 The Jefferson Awards Gala has raised more than $6.5 million to advance healthcare research and education and to enhance patient care at Thomas Jefferson University and Hospitals.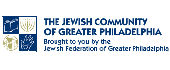 Jewish Federation of Greater Philadelphia provides human and financial resources to support Jewish education, human services, family, and economic needs.
Julius Newman Neurodegenerative Research Fund benefits research of the rare neurological illness that claimed the life of well-known plastic surgeon Dr. Julius Newman in 2005.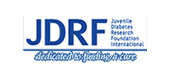 Juvenile Diabetes Research Foundation International, founded in 1970, funds research to find a cure for the diseases that strikes children suddenly and requires multiple daily injections or pump infusion of insulin.
Juvenile Law Center advocates for the rights of children in Pennsylvania, primarily in the juvenile justice and child welfare systems.

Katie Samson Foundation raises money for research to identify a cure for spinal cord injuries and organizes the lacrosse community to sponsor the Katie Samson Lacrosse Festival.

Legal Clinic for the Disabled in Philadelphia has staff attorneys who collect information concerning a disabled person's problem and provide assistance, often using the services of volunteer attorneys.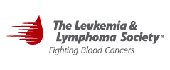 Leukemia & Lymphoma Society funds blood cancer research, education, and patient services. The organization's goal is to cure leukemia, lymphoma, Hodgkin's disease and myeloma and to improve patients' quality of life.
Louis D. Brandeis Law Society promotes opportunities for leadership development, social interaction, education and community service for lawyers and judges.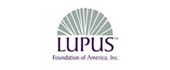 Lupus Foundation of America is dedicated to finding the causes and cure for the autoimmune disease. The organization's mission is to improve diagnosis and treatment of lupus, support patients and families, and increase awareness of lupus.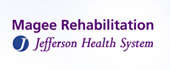 Magee Rehabilitation Hospital in Philadelphia works to improve the quality of life of persons with disabilities by providing high quality physical and cognitive rehabilitation services.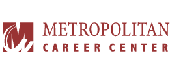 Metropolitan Career Center offers training and support for career-specific skills to adults with limited access to academic resources. It prepares students for employment and matches job seekers with employers in the Philadelphia region.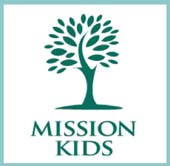 Mission Kids is a non-profit organization created by Montgomery County (PA) District Attorney, the Police Chiefs of Montgomery County, and the Montgomery County Office of Children and Youth to help ease the criminal justice process for abused children in Montgomery County.

Moss Rehabilitation Research Institute and the Philadelphia Department of Recreation annual Philadelphia Wheelchair Tournament. The firm sponsors the tournament which benefits people living with disabilities.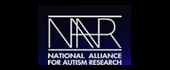 National Alliance for Autism Research (NAAR), which has merged with Autism Speaks, funds research studies to help find a cure for the neurobiological disorder that afflicts 1 in every 166 people in the United States.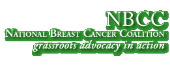 National Breast Cancer Coalition is dedicated to ending breast cancer through action and advocacy. Its National Breast Cancer Coalition Fund trains members to work with legislative, scientific and clinical leaders to influence public policies that affect cancer research, diagnosis and treatment.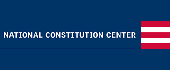 National Constitution Center is dedicated to increasing public understanding of, and appreciation for, the U.S. Constitution, its history and contemporary relevance through an interactive, interpretive facility.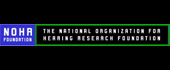 National Organization for Hearing Research Foundation supports research into the causes, preventions, treatments and cures of hearing loss and deafness.

The Pacific Institute is a nonpartisan think-tank dedicated to protecting the natural world, encouraging sustainable development, and improving global security. It seeks solutions for water shortages, habitat destruction, global warming, and environmental injustice.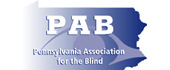 The Pennsylvania Association for the Blind, based in Enola, is dedicated to helping people prevent, prepare for, and manage vision loss. The group holds annual walk-a-thons to raise money for the vision impaired.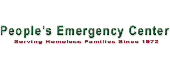 People's Emergency Center, founded in 1972, serves homeless women, teenage girls and their dependent children in Pennsylvania.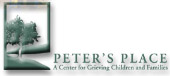 Peter's Place provides support for grieving families and children following the death of someone significant in their lives.

Philadelphia Museum of Art donations help the renowned institution provide educational opportunities and world-class exhibitions.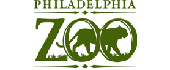 Philadelphia Zoo provides not only a recreational opportunity for families but also plays an important role in educating the public about exotic animals and promoting conservation efforts for endangered wildlife.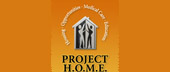 Project H.O.M.E. (Housing, Opportunities for Employment, Medical Care, Education), co-founded by Sister Mary Scullion and Joan Dawson McConnon, provides housing and services to chronically homeless men and women in Philadelphia.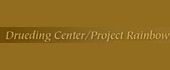 Project Rainbow, staffed and organized by Sisters of the Holy Redeemer, provides services to homeless women and their children in the Philadelphia area, including help with transitional housing and in finding jobs and affordable permanent housing.
Pages