Christine V. Clarke started as an associate with Kline & Specter in 2012, but her experience with the firm  — including work on a high-profile trial — goes much farther back.
Clarke was a top student and orator at the Temple University's Beasley School of Law, where she graduated cum laude and was a Beasley Scholar, editor of the Temple International & Comparative Law Journal and won three awards for Outstanding Oral Advocacy.
While attending Temple and previously James Madison University, where she graduated magna cum laude with a B.S. in Communications Studies, Clarke gained valuable practical experience working five summers as a legal intern at Kline & Specter.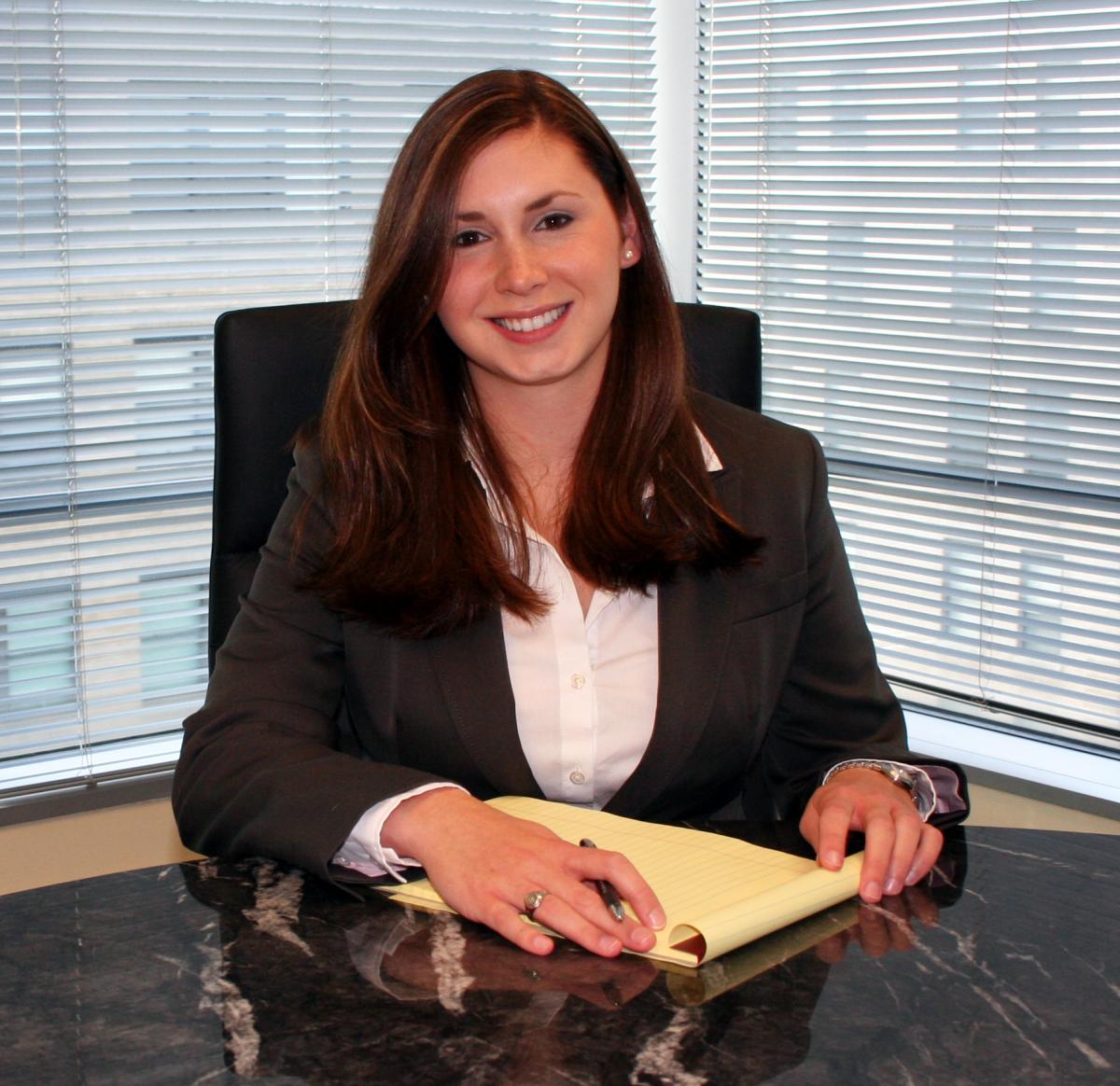 In a recent case, Clarke was co-counsel with Tom Kline in a trial that resulted in December 2013 in one of the largest medical malpractice verdicts in Pennsylvania history — $42.9 million for a child who suffered profound cerebral palsy as the result of receiving substandard care at a Philadelphia hospital. (Read about the case) 
Among cases in which she assisted during her internships with Kline & Specter was the highly publicized 2007 trial involving the death of a woman in a pavilion collapse at a western Pennsylvania amusement park. A jury in Allegheny County delivered a verdict of $1.2 million in compensatory damages in the case, which eventually settled for more than $1.9 million.
While at Temple Law, Clarke also worked at the Philadelphia District Attorney's Office, where she helped represent the city in felony preliminary hearings and misdemeanor trials. At Temple she also was a member of the Women's Law Caucus and the Animal Legal Defense Fund.
Clarke was a resident advisor at James Madison, where she earned a 3.82 major GPA. During her senior year, Clarke expanded her course-load to be a sociology research assistant and used an Iraq casualty database to examine the patterns of violence in the Sunni and Shi'a conflict. Her research contributed to a published article, "Iraq: Patterns of Violence Against Civilians."
Clarke is a member of the Pennsylvania and Philadelphia bar associations and the Philadelphia Trial Lawyers Association.