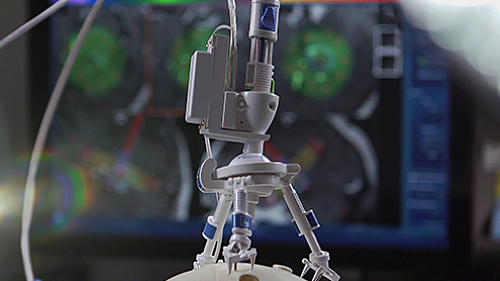 Brain surgery using a device known as the NeuroBlate System may have caused severe injury to patients, according to reports investigated by Kline & Specter and the U.S. Food & Drug Administration.
The device, made by Monteris Medical, Inc., uses laser ablation to perform procedures on the brain, including removal of tumors, but in some cases the tip or piece of its tiny probe may have broken off, causing a release of carbon monoxide (used as a cooling agent) into the brain.
Kline & Specter, PC, takes cases nationwide involving injury possibly caused by the NeuroBlate System. If you or a loved one suffered a serious brain injury following surgery using NeuroBlate, previously called the AutoLitt System, please contact us today.
Our law firm has more than 40 attorneys, five of whom are also highly skilled medical doctors, and has handled hundreds of medical device cases. No law firm in the United States is better equipped to investigate and litigate such complex cases. We are currently investigating the case of a 70-year-old man who suffered permanent injury during surgery to remove a benign tumor using NeuroBlate.
The NeuroBlate System uses a laser device and magnetic resonance imaging to raise the temperature to kill off tumor cells while surgeons can watch the process using thermal imaging. The device uses contained carbon monoxide to cool areas not targeted for the heating process.
Monteris Medical recently received clearance from the FDA to perform clinical trials it hopes will allow it to also use NeuroBlate for the surgical treatment of epilepsy. It is estimated that roughly one million epileptic Americans experience seizures despite taking anti-epileptic drugs.